It is the final week of
Etsy School Partner Program
and we have been working with Claire from
Yellow Bear Wares
.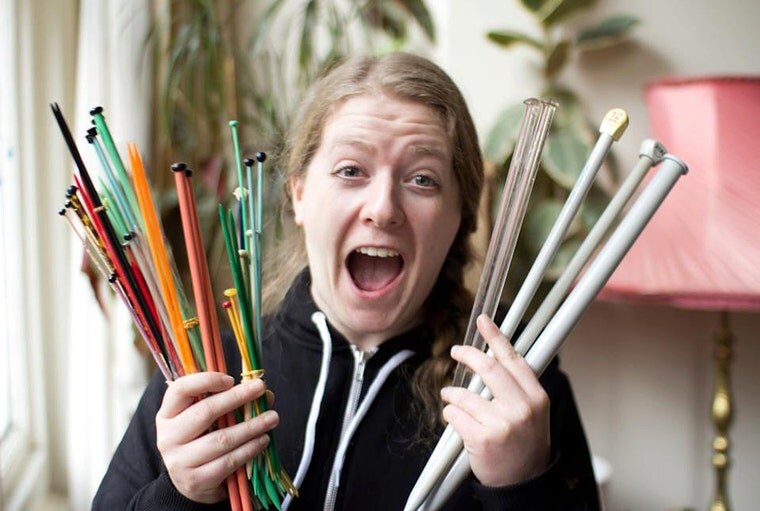 Claire makes amazing rings, bracelets and necklaces from vintage knitting needles.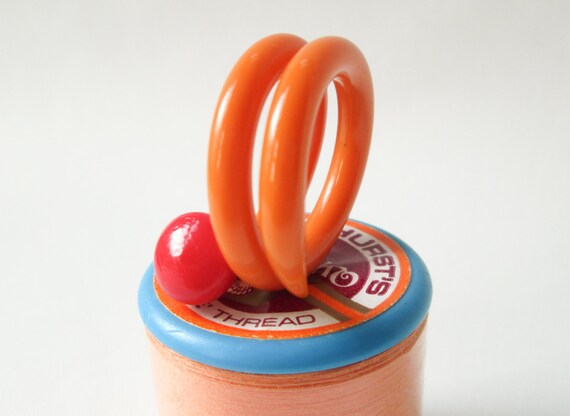 Gorgeous Knitting Needle Ring
It has been really hard to pick faults in her shop as it is soooo good already but we have hopefully helped her out with a little bit of SEO guidance and a truck load of positive comments.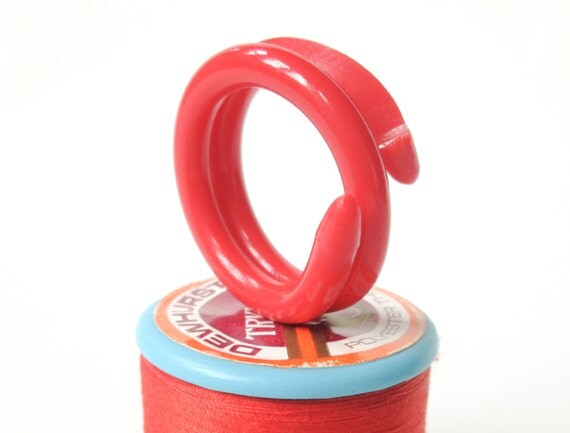 Claire makes Crochet Hook Rings too!
I have one of Claire's rings which I bought at
Craftaganza
, it is an amazing beige with a red top and a number 7. The beige and red match my favourite/only jacket and 7 is my favourite number, because it was the first times table I learnt by heart...
My Yellow Bear Wares Ring
I don't really do coordinating so it's strange that I wanted this ring to match my jacket...
My baseball jacket given to me by my dad, photo courtesy of hello DODO
Claire has recently started adding some new designs to her shop, which are just as awesome! Claire is a keen climber (so I can gather from her
facebook
and
twitter
!) and has started to create a collection of rope designs with beautifully complex knots. They are really amazing designs, that have evolved from her love of climbing. They really are nothing like anything I have seen before!
New experimental design, not yet available!
Go right now and check out Claire's Etsy shop as I'm sure you'll like what you find!
GO GO GO!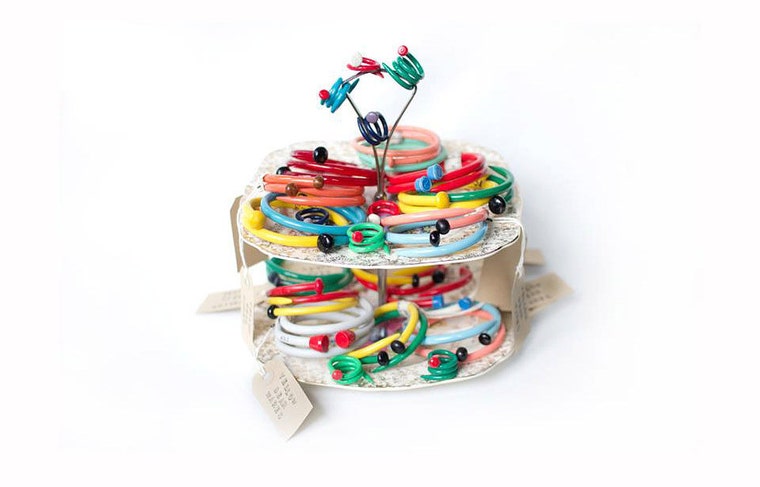 Claire's craft fair display
ROAR!